In just a few weeks, on October 2, the International Olympic Committee will select the host city for the 2016 summer games. The four finalists are Madrid, Tokyo, Rio de Janeiro, and Chicago.Living in the Chicago 'burbs, and having been born and raised here, it's obviously a big deal to think that the Olympics may be coming here. In the weeks leading up to the final decision, I want to spend a little time comparing the four candidate cities and their bids for the games. There's nothing deep, theological, or even informed about this analysis. Just my opinions with a heavy bias in favor of Chicago.This week we start with each city's logo design.ChicagoThe US bid city has gone with an unconventional design. Most stay away for gradation in logo designs-they're often hard to print and don't appear clear when small. Nonetheless, Chicago's image has a lot of power and movement. The star is pulled from the city's flag. The blue represents the waters of Lake Michigan, and the green captures the parks that line the lakefront where many of the Olympic venues will be located. The red/orange is a subtle nod to the towering skyscrapers of the Chicago skyline reflecting the sunlight. Overall, I like the design.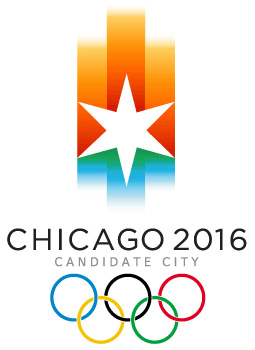 Madrid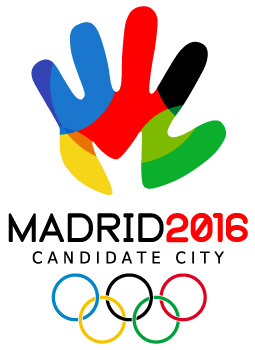 This isn't the Spanish capital's first attempt to snag the games. They lost out to London for the 2012 summer games. This time they're back and with a stronger visual icon. The slightly cartoonish hand communicates friendship and a sense of playfulness. The colors are taken from the Olympic rings. Next to Chicago's logo, I like this one the best.
Rio de Janeiro
There's a lot of buzz over Rio this year. Some feel having the games in South America, the only continent other than Antarctica and Africa not to have hosted the Olympics, is long overdue. That being said, this logo certainly looks Brazilian with the colors of the nation's flag. But other than that-I'm not sure what it is. An interesting shape, but what does it communicate? Sorry, Rio, but it's a bummer logo.
Tokyo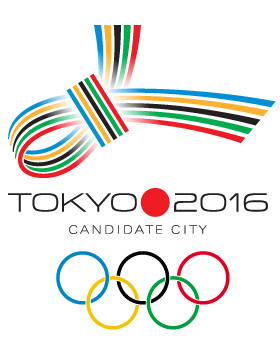 Japan had the games back in 1964. They're going all out trying to bring the games back in 2016, but it may be a long shot given Asia just hosted the games last year in Beijing. This logo wins on two counts. First, it's very Japanese. It's a traditional musubi knot, a symbol of blessing in Japan. Second, it uses the five Olympic colors very boldly. But in my opinion the logo isn't that eye-catching. And other then that cool font type, it misses the technologically advanced culture many associate with Japan.
So, which logo do you like the best? I'm sure no matter which city wins the games, we'll all be able to agree that every one of these logos is far superior to one chosen for the London 2012 games: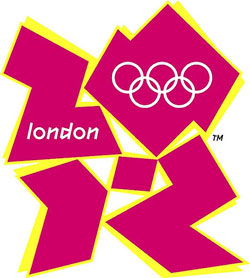 ---